Anne-Marie MacKenzie shares why Mother's Day will be special for her this year.
My wish for Mother's Day is a simple one: I want a quiet day at home with both of my children.
I have spent much of the last 10 months afraid I'd lose one of them.
In June 2018, my 11-week-old son, Lucas, went into sudden heart failure and had to be airlifted to Toronto from near our home in Gananoque, Ont.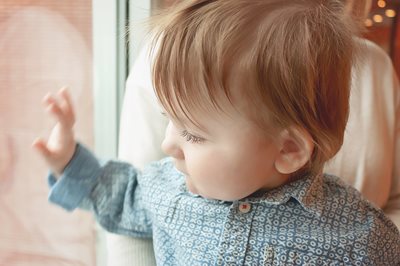 My husband, Milton Tanswell, and I moved into a downtown Toronto hotel to be by his side at the hospital.
After a week, we found a home at Ronald McDonald House Charities (RMHC) Toronto.
I cried tears of relief when we got a room at the House.
At the hotel, my family felt isolated. We were frightened. We weren't eating and sleeping very well. And costs were adding up.
At RMHC Toronto, people were so kind, it was beautiful and bright, and we had everything we needed. Most of all, moving into the House meant our three-year-old daughter, Adelaide, could come to live with us. We had missed her third birthday when we were separated.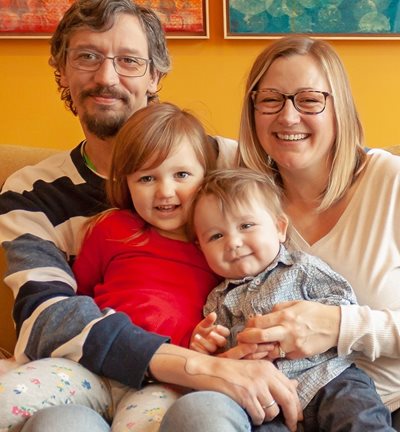 Please donate now. Keep families like mine together when we need each other the most.
In January, Lucas received the life-saving heart transplant he needed. Within days, he was discharged to RMHC Toronto to continue his recovery.
Our family became whole again, and the relationship between our children blossomed. It's amazing to watch them interact.
While I am grateful to be back home in Gananoque for Mother's Day, I'll be thinking of the other moms still at the House.
I know RMHC Toronto will be treating them to a special brunch and there will be fun activities for the kids.
Being the mother of a seriously ill child can feel very lonely, so I always tell the other moms that it's important to make the most of the resources around them.
RMHC Toronto was a life-changing resource for us. I've cried a lot of grateful tears for the donors who make it possible.
Please celebrate the mothers in your life by easing the journey of mothers like me with a seriously ill child.