Story
Philanthropy is a family affair
Owner/Operators Jason and Jennifer O'Neill and their children are passionate about supporting RMHC Toronto
Jason O'Neill worked in the telecom industry before applying to become a McDonald's Owner/Operator, but he always wanted to run his own business and plant roots in his local community. Today, Jason and his wife Jennifer own 11 restaurants in the Bradford, Barrie, and Orillia areas.
"We're in the people business more than the burger business," he says. "We know that if we take care of our great people, they will take care of our guests. And by doing so, we're making a great difference in the community."
Jason and Jennifer have three children: their son, Wilson, and identical twin daughters, Rosie and Maeve, who were born 10 weeks premature and required specialized, life-saving medical intervention.
They know firsthand the challenges that families face when their child is critically ill.
"It's very emotional and can be financially straining. The last thing parents should have to worry about is housing, meals and travelling to support their sick child. Our entire family is passionate about RMHC Toronto and committed to helping support them for our lifetime."

Jason O'Neill, McDonald's Owner/Operator
For the O'Neills, philanthropy is a family affair. Jason and Jennifer are passionate about raising awareness of RMHC Toronto's mission in their restaurants and use this enthusiasm to raise money during McHappy Day and other special initiatives – including our 2010 capital campaign.
The O'Neill children joined in early and have been raising money for RMHC Toronto since they were young kids. At just six years old, Maeve wanted to donate a $100 bill that she found to RMHC Toronto instead of keeping it for herself, and they've been organizing their own fundraisers to help families at RMHC Toronto ever since.
Jason says there's not a McHappy Day that goes by that he doesn't hear an incredible story about a family who was impacted by RMHC Toronto's mission. For one of his restaurants, the day hits particularly close to home.
A few years ago, one of Jason's employees stayed at RMHC Toronto, and unfortunately lost her daughter. "That experience helped translate the power of RMHC Toronto to our staff," says Jason. "We didn't need to explain it, people just understood. Now, her colleagues honour her daughter's memory every year.
"Families from our community stay at the House for more than 850 nights every year. Someone always seems to know someone who has needed the House and shares a beautiful story, even if the ending isn't what was hoped for. It's about care and compassion."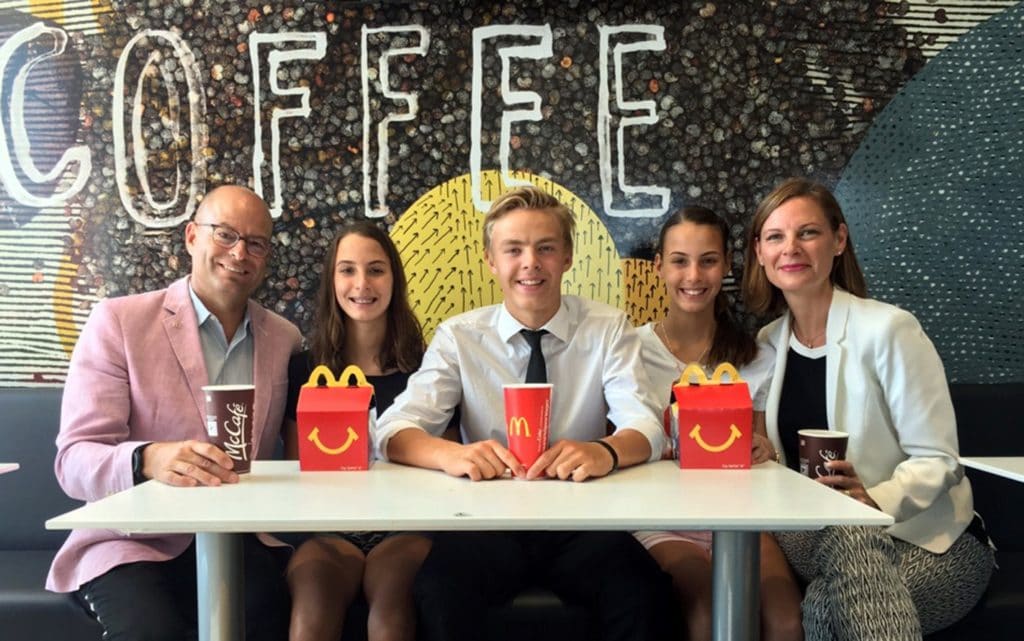 Our thanks goes out to Jason and his team for their ongoing commitment to keeping families with seriously ill children together. To find out more about the incredible support of our Owner/Operator community, visit Our McDonald's Relationship.