Creating meals for families with seriously ill children staying at RMHC Toronto is a big job and, thanks to Chef Michael David and our donors, we provide thousands of them every year.
Every Tuesday, Thursday, and Sunday night at RMHC Toronto, when you step into the House, you can feel the warm hug – and aroma – of a home-cooked meal straight away. Chef Michael works tirelessly to ensure that, three nights a week, families dealing with so much don't have to worry about dinner.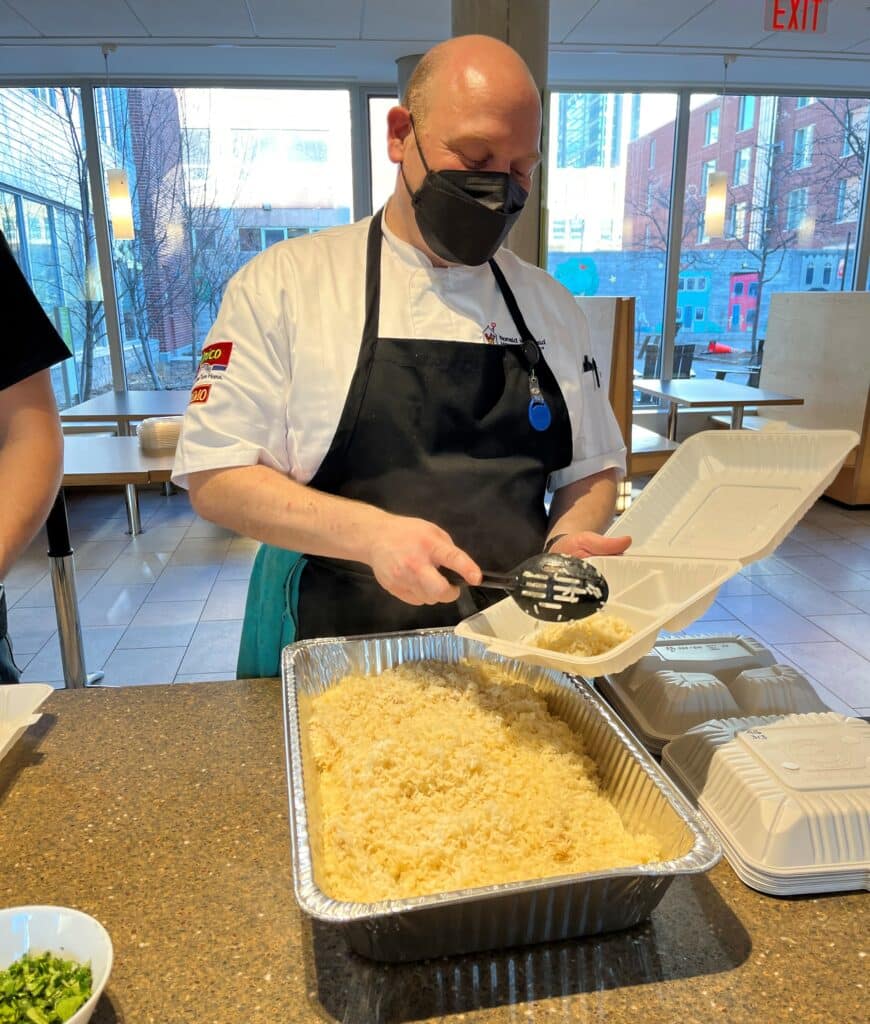 Chef Michael cooks for the many families staying here, and his culinary creations range from classics like mac and cheese to more adventurous dishes like North African Chicken and Peanut Stew. He is passionate about ensuring families have the sustenance of a home-cooked meal during such a difficult time.
"It's so rewarding to make an impact on the lives of the families staying at the House. I love interacting with families, and creating a meal for them three times a week means one less thing for them to worry about," says Chef Michael.
Chef Michael also reserves some meals for the Ronald McDonald Family Room at SickKids. This is thanks to the generosity of the Wise Family Foundation, which supports this wonderful initiative. Every week, 40 meals are lovingly prepared and then hand-delivered to the Family Room at SickKids. The delectable dinners can be taken right out of the freezer and heated up, giving family members a comforting, home-cooked meal when they are far from home.
The last thing a family should be concerned about when taking care of their children at SickKids is food…fuelling these parents and caregivers with homemade food will provide them some comfort and, most of all, the strength to take care of their children.

The Wise Family Foundation
Thank you to all our donors, and a special thank you to the Wise Family Foundation for making programs like the SickKids Meals for Families possible. To donate to RMHC Toronto to help support programs like Meals for Families, please click here: Donate