Mission
Summer fun has just begun
At RMHC Toronto Camp, kids make summer memories they'll cherish
Ronald McDonald House Charities (RMHC) Toronto staff now have an extra reason to smile every weekday. Why? Because they can look forward to hearing giggles ring through the House as siblings and patients join in on some summer fun.
RMHC Toronto Camp starts promptly at 9 a.m. Monday to Friday, and the curriculum is jam-packed. This summer, RMHC Toronto campers will make different types of candy, undergo spy training, hone their survival skills, travel through time, create their own circus, and recreate a beach vacation! All of this alongside some new friends they've made at the House.
RMHC Toronto Camp is known for providing children with a positive experience during a difficult time in their lives. Patients and siblings staying at RMHC Toronto can enjoy a fun-filled day of socially distanced activities while staying close to their families and the hospital.
Our top priority continues to be supporting families while keeping everyone safe by ensuring that Camp participants follow COVID-19 protocols set in place by Toronto Public Health.
Julia Bursa and Alyssa Ferrer are the RMHC Toronto team members running Camp this summer. Together, they have created an action-packed calendar of activities that is both entertaining and educational for kids of all ages.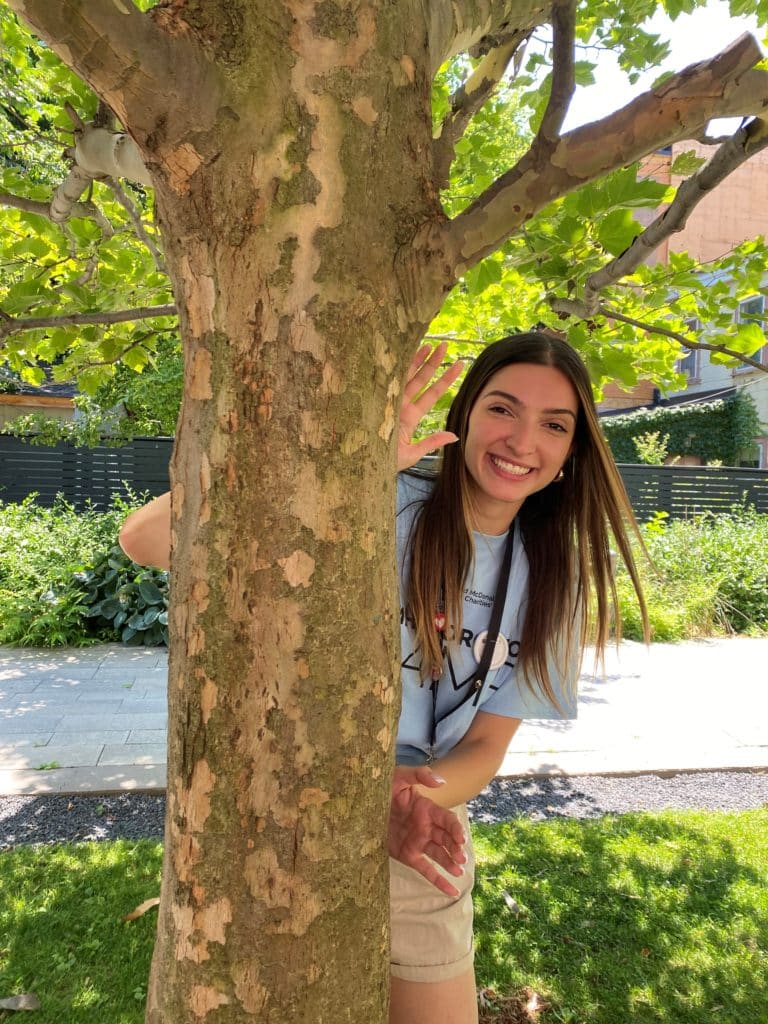 "It's great to see the campers having a good time – laughing and forming friendships. I love working at Camp each summer because I'm able to help the kids find comfort in having a typical summer experience with other kids who understand what they are going through."
– Julia
"We've put together a full calendar of Camp activities and each week has a theme – from Mystery Week to Time Traveler Week and even Circus Week! Virtual field trips and other special events are planned to ensure our campers have a fantastic and fun summer."
– Alyssa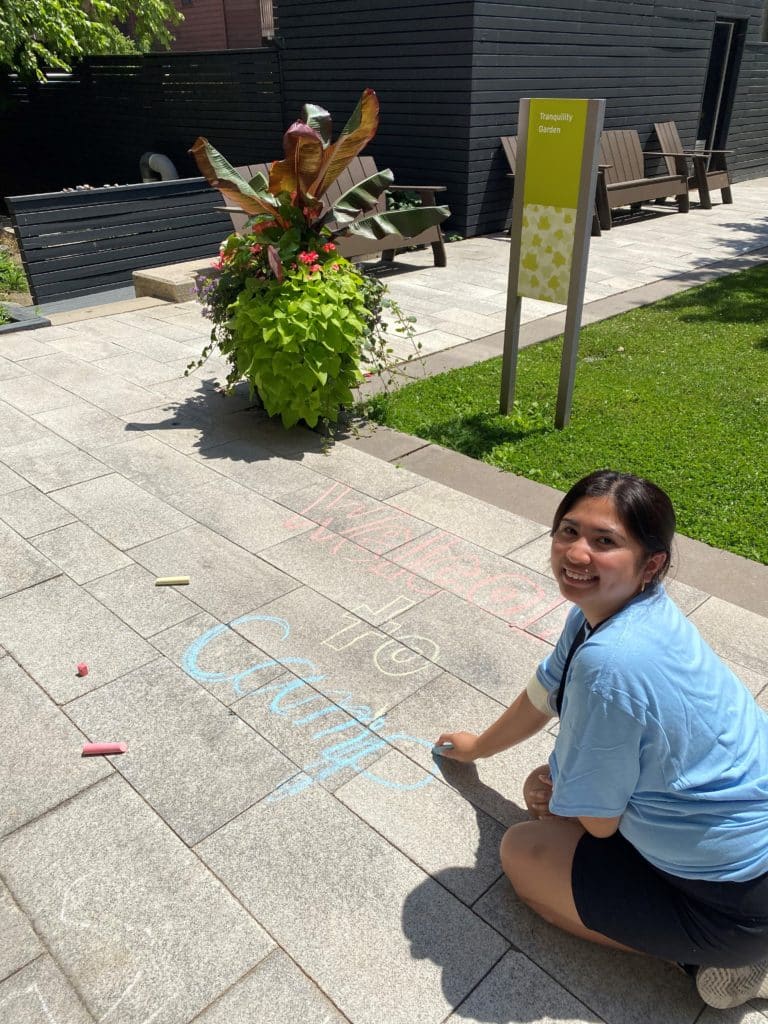 Thanks to donor support, children of all ages at the House can participate in our free, Ontario Camps Association-accredited Camp each July and August. Camp is also available to our families during PD Days, March Break and over the winter holidays.
RMHC Toronto Camp is just one of the many ways we provide a sense of normalcy for children and families during a difficult time in their lives.
Learn more about the programs and services available for families at RMHC Toronto.