Story
Home is where the heart is
Bridget shares how RMHC Toronto supported her for 391 nights.
When Austin was born six weeks early, Bridget was relieved to get a room at RMHC Toronto the next day.

Little did she know, RMHC Toronto would become her home for the next year.

After he was born, Austin was transferred to the Cardiac Critical Care Unit (CCCU) at SickKids to receive treatment for a congenital heart condition. Staying at RMHC Toronto meant that Bridget was just a short walk away from Austin's room.

"RMHC Toronto helped me cope with my stress and worry about Austin. Knowing I was going to the House after a long day at the hospital with Austin gave me the comfort and reassurance I needed. It was truly my home," says Bridget.

Bridget says RMHC Toronto helped improve her emotional well-being and eased the financial burden of being close to her seriously ill child while far from home.

"I was especially grateful for the homemade dinners. Also, the House staff were an amazing support system. They asked me how Austin was doing even though they never met him. It was helpful to be able to talk and share my experience."

When asked about her 391 nights at RMHC Toronto, Bridget shares that she has so many good memories during her time in the House.

"Even though I was bedside with Austin, we were able to join a virtual Halloween party with RMHC Toronto so that he didn't miss his first Halloween," she says. "I was offered a special meal on holidays, and my bedroom door was even decorated for Austin's first birthday!"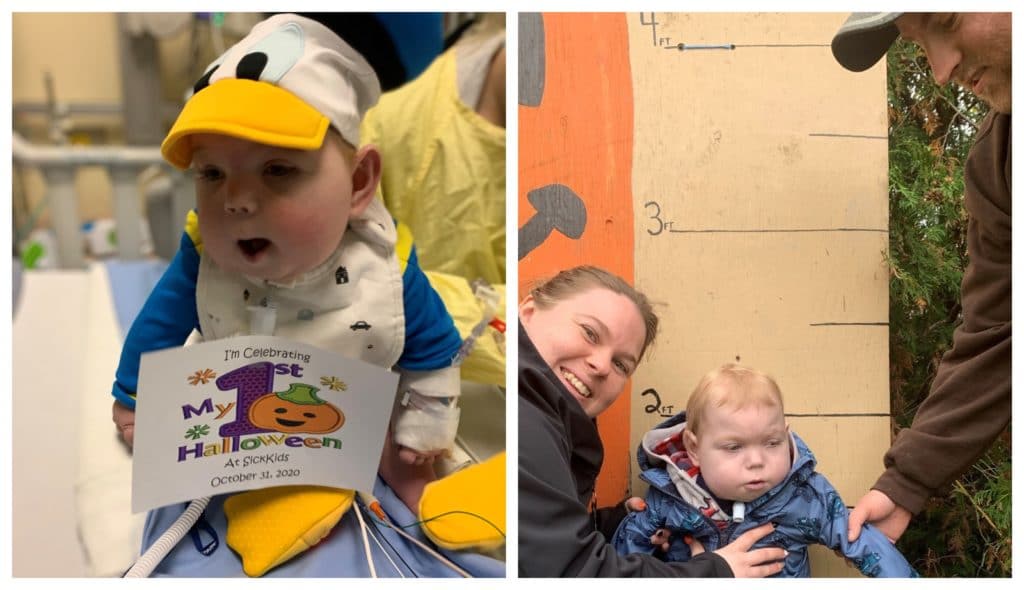 Today, the family is back home in London, Ont. while Austin continues to receive treatment at their local hospital.

The support Bridget received at RMHC Toronto has made a positive and lasting impact.

"RMHC Toronto gives hope to families and brings them together. I'm so blessed and amazed with everything they have done for my family."

Please donate now to keep families together when they need each other the most.