Vidal family reflects on the end of their journey at RMHC Toronto
Jennifer Vidal has mixed feelings about today.
At 9 a.m., she and her son, Elias, are boarding a plane and flying back to Saskatchewan.
They've been staying at RMHC Toronto since February while the four-year-old has undergone surgery, chemotherapy and radiation for an extremely rare form of lung cancer.
"We're excited and nervous at the same time," says Jennifer.
Going home means stepping away from the security of knowing the hospital is so close by, and that a community of families in similar situations at RMHC Toronto is just outside your room.
But leaving Toronto also means returning to the comfort of everything that is familiar.
"The House has provided stability and minimized the stress of Eli's illness for us in so many ways, financially, mentally and physically," says Jennifer.
She is particularly grateful for the RMHC Toronto School. It meant the whole family could be together at the House this spring. The family includes dad, Brad, and Eli's older siblings, Eamonn, 11, Ezri, 9, and Isaac, 7.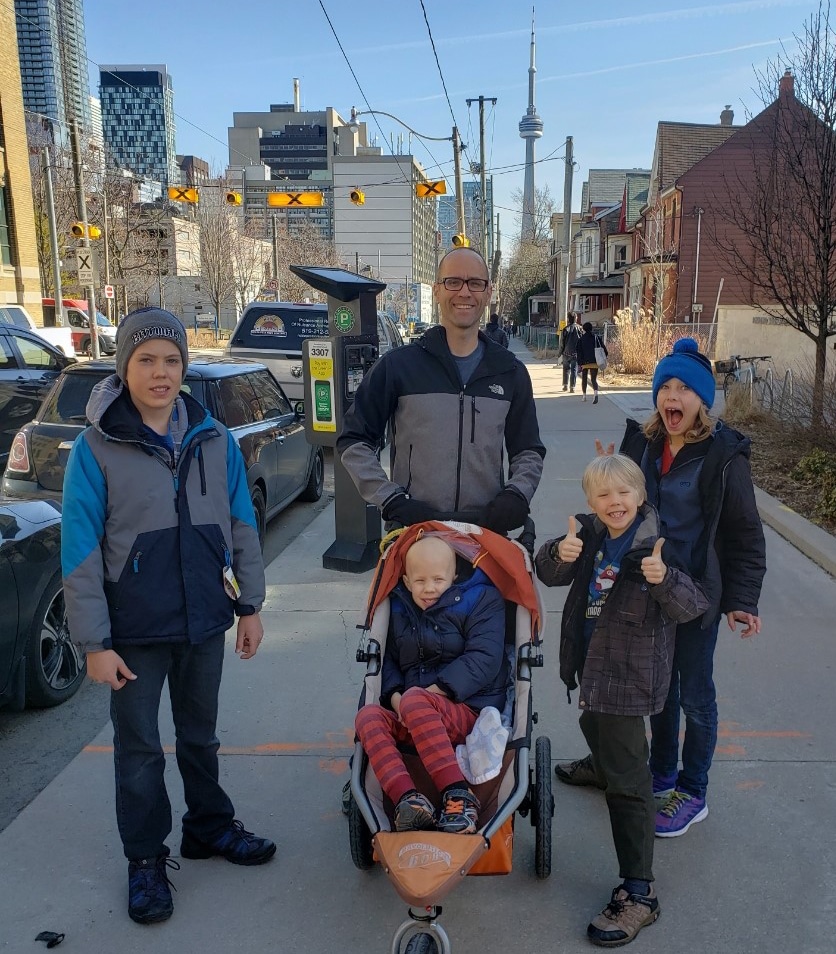 "Having all the kids here meant we could all go through the experience together."
Before coming to RMHC Toronto, the Vidals had also spent many months at RMHC Saskatchewan while Eli underwent treatment in Saskatoon. The family is close, so the periods of separation have been difficult on them.
"I'm sure it feels like an eternity in kid time," says Jennifer.
As the family prepares to head home, Jennifer is comforted knowing that Eli has a positive prognosis.
"With his treatments coming to an end, the doctors are now giving us great hope that he will live a long and healthy life.
"We would never have chosen this journey, but I'd like to think it has changed our family for the better.
"We have experienced the blessings of donors and volunteers at RMHC Toronto. I hope we can move forward and help other people when they face challenges."