Mission
How RMHC Toronto School Spent November
RMHC Toronto School is one of the unique features of RMHC Toronto – we are the only RMHC Chapter in the country with its own school! For many families, our on-site private school, which is recognized by the Ministry of Education, makes it easier for families to stay together when they're far from home, because it makes it possible for children to keep up with their studies.
This past November was a busy month for our students. With lots to learn and more students joining the classroom, there was never a dull moment! Check out some of our photos of RMHC Toronto students and their learning experiences.
School Fair
Students took part in the monthly school fair and presented what they had been working on to their classmates and family members.
Projects included:
Dream houses constructed by students using wood and cardboard
Vision boards
Reading original stories aloud
Dance presentations (including Arabic, animation and tap-dancing tutorials)
Learning in Progress
In the classroom, students took part in an exciting unit on the Scientific Method which spotlighted BIPOC scientists.
As part of the unit on the Scientific Method, a grade 1 student learned about paleontology and utilized an online game to carefully dig and preserve dinosaur bones around the world. Next, as part of practicing the steps in the scientific method, she collected data in a graph to present her findings accurately and clearly to her classmates.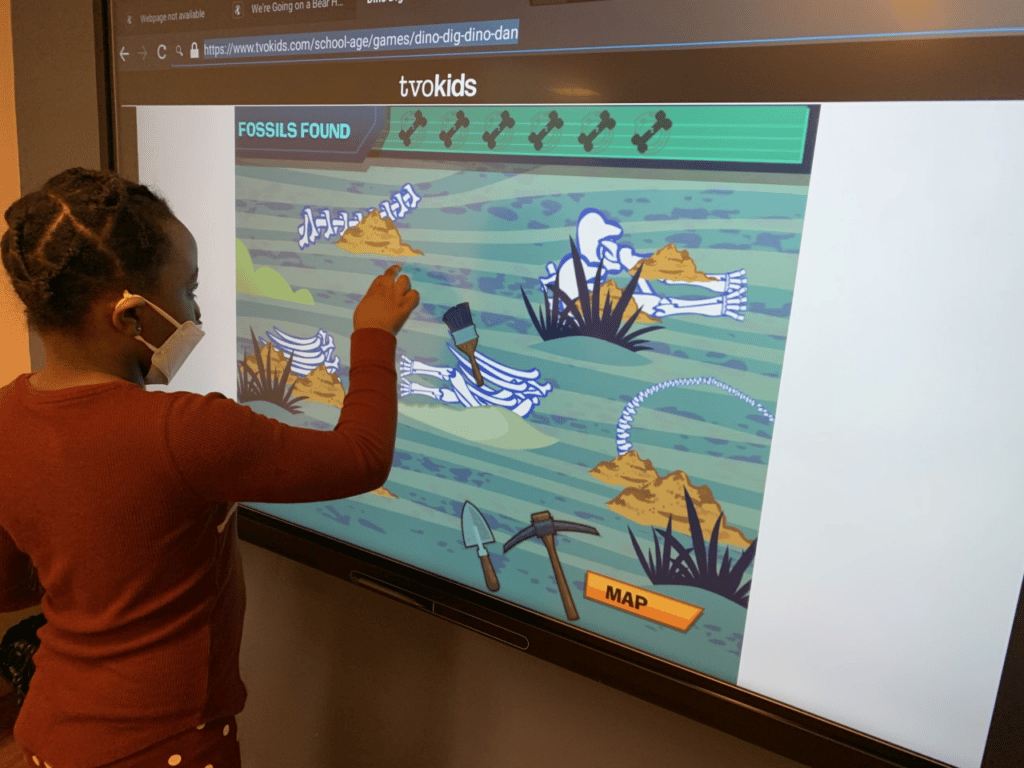 To learn more about RMHC Toronto School and the supports available to children at RMHC Toronto, click here.
Our gratitude goes out to our lead school donors, The Kavelman-Fonn Foundation, The Four Oaks Foundation, The Lawrence Schafer Foundation, and The Gordon & Ruther Gooder Charitable Foundation for their support of this important program.