Ryan shares how the Family Room at SickKids kept him close to his son.
Despite being a first-time parent, Ryan heard about Ronald McDonald House Charities (RMHC) before the birth of his son, Hudson.
After Hudson was born on August 6, 2017, Ryan never expected he would develop a deep understanding and appreciation for RMHC's mission.
Hudson was born with a heart condition that caused a valve to be partially closed, putting strain on his heart. Doctors determined he needed a procedure to open the valve. It was scary news for Ryan and his wife, Haley.
"To say it was overwhelming is an understatement. I hoped Hudson would be okay, but I was stressed thinking of all the things that could go wrong," says Ryan.
Ryan and Haley soon learned that Hudson was on the same floor of the hospital as the RMHC Toronto Family Room at SickKids.
Family Rooms provide family members with a place to rest and retreat in the hospital. The Family Room at SickKids has a lounge, a kitchenette with snacks and refreshments, showers, sleeping pods, and laundry facilities.
"Even though I had heard of it, I never really understood the impact of RMHC until I experienced it for myself. Haley was breastfeeding, so we used the sleeping pods in the Family Room for many nights to stay close for Hudson's feedings. Being just steps away from him made the world of a difference for us."
Reflecting on the days Hudson spent recovering in the hospital, Ryan says the Family Room provided vital support for him and his family.
"It's not a place you want to be, but you are so grateful it's there. I was able to take a shower, had access to snacks and coffee, and got to meet other families in a similar situation as me."
Hudson fully recovered from his heart procedure, and today he is a healthy four-year-old. Ryan and Haley are excited to welcome a new family member and sibling to Hudson in October 2021.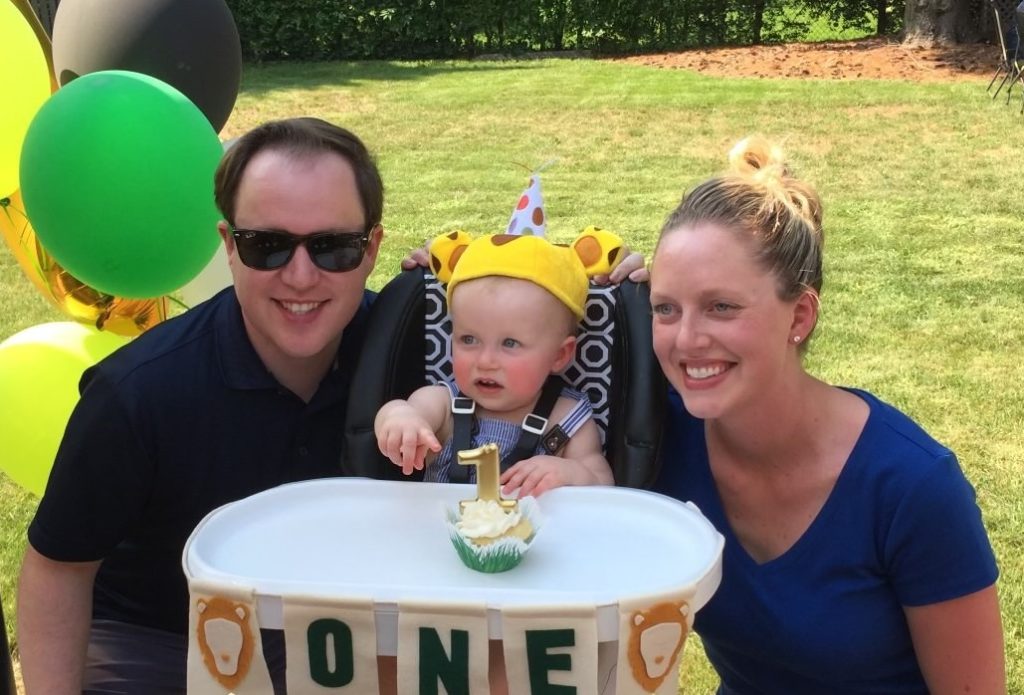 As the family looks forward to their future, they are still thankful and appreciative of the support they received from the Family Room.
"RMHC Toronto has a unique way of providing compassion to families, so it was an easy decision to become a monthly donor. I also bought tickets to the Catch the Ace lottery, which I ended up winning! But it wasn't about winning, it was another great way to support this charity that I care about."
RMHC Toronto is grateful for the generosity and support from our alumni families like Ryan, Haley, and Hudson.
RMHC Toronto has seven Family Rooms in five hospitals across the GTA and in Sudbury. Learn more about our Family Rooms.